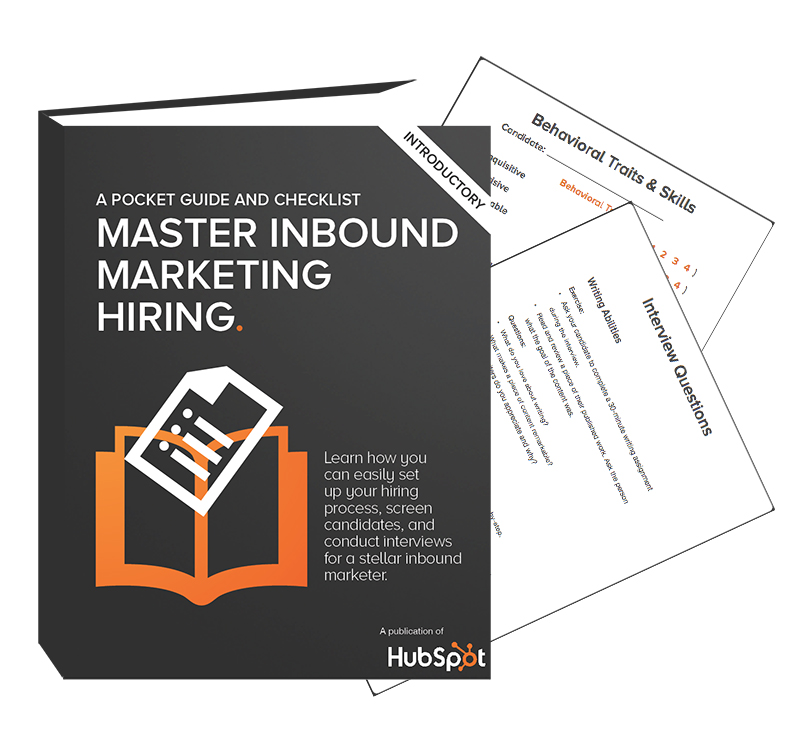 Inbound marketing-focused organizations see a 61% lower cost-per-lead than outbound-focused companies. But the success of your inbound strategy is influenced by the talent on your team.
So how do you find and hire the best possible marketers to lead your company to success?
To help you find and hire the perfect inbound marketer, we put together this pocket guide and checklist. Use it to help you master inbound marketing hiring to find the best marketing employees for your company.
In this pocket guide, you'll get:
A checklist of core competencies needed to be a successful inbound marketer
Suggested interview questions to master interviewing and screening
A handy score sheet to rate candidates
Grab your pocket guide over to the right, and start hiring some rockstar inbound marketers!