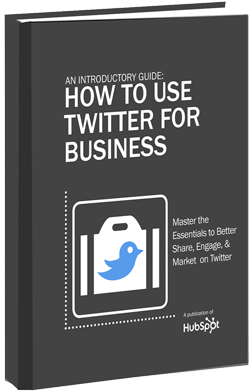 42% of Twitter users follow brands or companies -- is your business one of them?
Maintaining an effective Twitter presence can be a powerful part of your company's marketing strategy.
Used successfully, Twitter can help you develop and promote your brand, interact with your fan base, monitor conversations about your company, promote thought leadership, and much more.
Download our comprehensive ebook to learn, step-by-step, how to tackle Twitter as a business tool. You'll learn:
The basics, such as Twitter-specific vocabulary
6 ways to set up and optimize your public profile
How to use Twitter for business through marketing