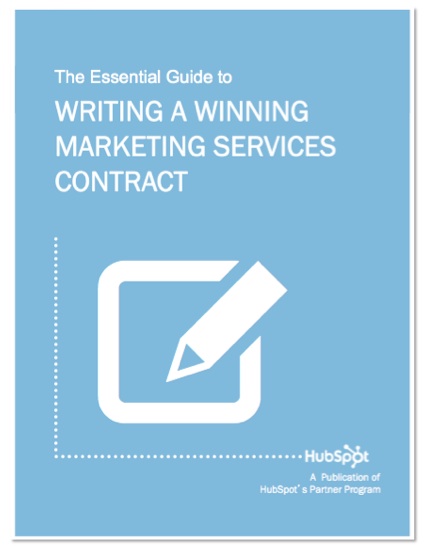 The sales process has nearly wrapped and your prospect is asking for a proposal. But, if you used goal-oriented sales process, your prospect will be already qualified and pre-sold. Your proposal then becomes a "contract request." It is a document that summarizes goals and outlines pricing. It should be signed quickly.
This ebook is a must read for agencies looking to make the final step in the sales process a smooth transition into long-term client relationships. Specific topics include:
Effective Contract Structure
How to Use Visuals in your Contract
Using Relevant Examples in your Contract
Providing Pricing Options in your Contract

Download this Exclusive Agency Ebook Now!