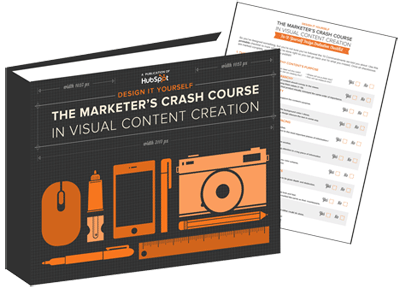 If you can't win your prospects' attention, you can't convert them into customers.
Since visual content is so important, marketers can't wait around for resources to appear out of thin air. Although designers definitely know design best, perhaps it's time for you and your marketing team to take visual content creation into your own hands.
That's why our in-house designers and non-designers worked together to bring you this package of visual content resources. Here's what this free package of design resources includes:
Checklist: 10 Commandments of Do-It-Yourself Design
20 Easy and Free Tools for Creating Amazing Visuals on a Budget (Without Photoshop)
Pre-Sized PowerPoint Templates for Creating Social Media Cover Photos
After filling out the form to your right, you'll be able to instantly grab your free guide, as well as a folder with the PowerPoint templates -- pre-sized for each social network.
Know any other wanna-be designers? Share this page with them.