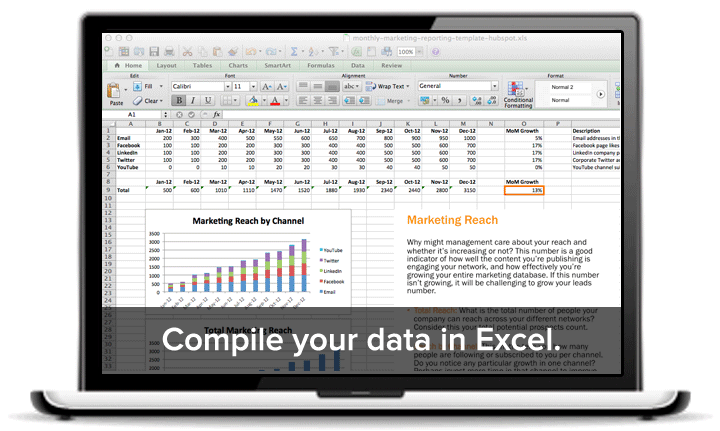 Reporting can be one of the most tedious parts of a marketer's job, but it's also one of the most critical. Your metrics prove your work's worth: How much traffic are you driving to your website? How many customers did your marketing efforts generate?
To make your reporting way easier, we've created a template complete with an Excel spreadsheet and PowerPoint deck, so you don't have to start from scratch. Using this template should make your monthly reporting much faster, so you can get back to driving results.
With this template, you will be able to:
Track monthly growth of your visits, leads, and customers
Measure your website's visit-to-lead conversion rate
Accurately track which channels are performing best
Plug your metrics into a PowerPoint deck to present to your boss
Get started with your free template over to the right!