Designing a PowerPoint presentation from scratch isn't ideal for most marketers. Though some of us may have some flair for design, it can be pretty daunting to create an engaging, interactive SlideShare presentation on PowerPoint from start to finish.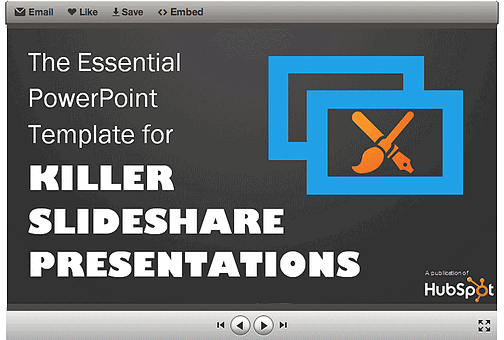 To make sure you're set up for SlideShare success, follow the steps in this free PowerPoint template. We'll help you figure out the slide design elements, then combine them in different layouts, and then take care of some SlideShare-specific technical skills.
In addition, you'll learn
SlideShare best practices
and tips, and how to create and upload a PowerPoint presentation to SlideShare. Many marketers neglect SlideShare in their social media marketing strategy, but with this free template, using SlideShare for your business couldn't be easier!
Just fill out the form on the right to get your copy and get started!