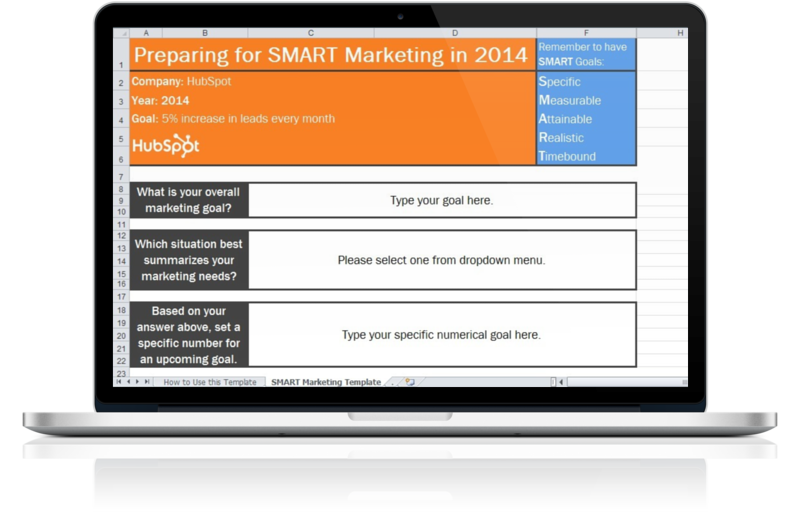 As you ring in the new year, it's time for you to plan your 2014 SMART marketing goals.
SMART is a key performance indicator that helps establish concrete and achievable goals. SMART stands for Specific, Measurable, Attainable, Relevant, and Time-bound.
To help you prepare your marketing year with SMART goals, we built this marketing planning template that you can download for free. It'll specifically help you:
Easily summarize your ultimate marketing goal
Automatically calculate your greatest
marketing need
Set a deadline for meeting your 2014 goals
Start creating your new goals with this free template by completing the form to the right!
BONUS: Along with your template, you'll get inspirational quotes from fellow marketers on what they're prioritizing for 2014.