Watch On Demand Event
Ahead of the Game: 2023 Marketing Trends

This event was recorded January 10, 2023
Access the recording below.
Troy Sandidge

Founder & Host

Troy Sandidge is an award-winning growth strategist who helps entrepreneurs and startups grow fast and scale faster. The 4x agency builder and 30 under 30 alum, known as the Strategy Hacker®, has generated over $175 Million in client revenue and launched over 35 brands worldwide by creating custom strategies, systems, and solutions to increase sustainable profitability and scalable revenue. Troy is the author of Strategize Up and the founder of Strategy Hackers, a growth consultancy that helps emerging brands scale up. The Chicago native is the host of the webby-nominated podcast iDigress, a Top 100 marketing business podcast that is part of the HubSpot Podcast Network. As an international keynote speaker who has spoken at over 600 events on five continents, Troy's mission is to inspire, motivate, and empower businesses to achieve next-level growth and success to create the lives they want to live and make a bigger impact within their communities.

Tyrona Heath

Director, Market Engagement, The B2B Institute

Ty is Director, Market Engagement, The B2B Institute at LinkedIn, a think tank funded by LinkedIn studying the future of B2B marketing and decision making. She is also Co-Founder of TransformHer, the premier conference for professional women of color and allies in technology. With research, Ty engages and educates the industry in partnership with the leading marketing effectiveness thinkers and organizations such as Cannes Lions, ANA, and IPA to help better define the category, and drive growth. Ty is passionate about connecting people with information needed to make intelligent decisions, sharing research to help marketers be more productive and successful with a bit of humor. An award-winning marketer, international speaker and two-time Olympic Trials qualifier in the 800 meters, Ty is a top B2B marketing influencer teaching B2B marketing as well as leadership and diversity, equity and inclusion.

Marketers benefit from Ty's marketing experience at Google Inc, consulting within IBM as a social business manager and leading her own B2B consulting practice where she authored "Marketers of Tomorrow: A Step-by-Step Toolkit for Inbound Marketing". Beyond marketing, Ty served as the President of LinkedIn's Black Inclusion Group (BIG) for several years.

Today, Ty serves on the Digital Marketing Institute's Global Advisory Council, on the Board of Directors for the American Advertising Federation and as an Adobe Insider with top executives, experts, and pioneers in technology. Ty is a frequent industry and academic speaker on the marketing circuit, having appeared at INBOUND, Adweek, Festival of Marketing, ADCOLOR, Marketing Society Changemakers, Ghana Tech Summit, Adobe Summit and the Digital Summit events to name a few. In her career, she has delivered marketing education to thousands.

Jamir Milligan

Client Partner

Jamir Milligan is a creative strategist and an expert in client experience. Jamir has been working in the marketing and technology industries for over 10 years, helping Globally loved brands to cultivate authentic customer communities. Last year, Jamir joined Tribe Dynamics as a Client Partner. In this role, Jamir shares industry trends, best practices for growth and results-driven, strategic guidance in the Influencer Marketing space.

Resa Gooding

Partner Engagement Manager & Author

Resa Gooding is the past Co-Founder and Chief Strategist of Cacao Media, a Diamond HubSpot agency based in Israel. She brings over 20 years experience as a digital marketing professional with 10 of these years dedicated to helping B2B and B2C clients build and optimize their marketing, sales and customer service processes on HubSpot.

Resa recently joined HubSpot in 2022 to help HubSpot scale more of their services to partners.
Agenda
During this live panel, you'll gain
A better understanding of industry-specific marketing trends
Tactics for creating a data-driven marketing strategy
Knowledge on how marketers can drive business in 2023 while avoiding common pitfalls
Use this password to access the recording: B2r.SHpV
Access the Recording
View the Recording the Black@INBOUND Content Library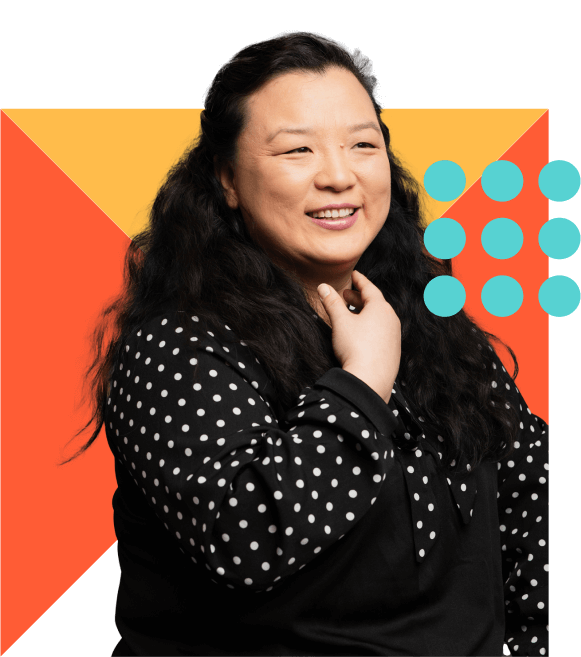 Connect with a community of Black professionals from across the globe
Black@INBOUND is an exclusive year-round digital networking community for Black professionals, business owners, and those aspiring to reach the next level.
You will need a free HubSpot account to join this private community.