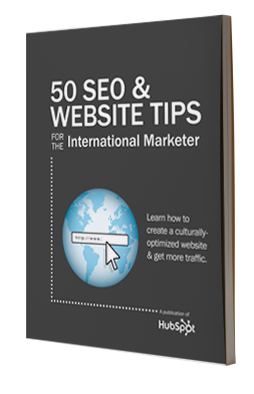 Search Engine Optimization is a crucial marketing tactic for letting search engine users discover your website. If your business has an audience in multiple countries, there are more techniques that can help you get found online more often.
Download this guide to learn the top 50 international SEO techniques you can use to optimize your website for maximum traffic generation. This guide is a must-have for the international marketer who wants to learn how to rank high in search engines.
Read this guide to learn how to:
Launch a globally-optimized website
Master on-page SEO strategies
Generate inbound links from your target countries
Make sure your website loads properly across the globe
Start generating more traffic for your website. Download the free guide today!