You're making your list and checking it twice... to ensure you're prepared for Holiday 2015. After all, Cyber Monday is coming up soon!
You probably have a list a mile long, but you'll want to make sure you don't forget these critical tips for ecommerce marketers as you head into your busiest season. We know your time is precious, so we've made sure the webinar is half an hour long so you can get back to your preparations.
Join us for this on-demand webinar where we will share 10 marketing must-dos before Cyber Monday. It's never too late to make sure you're ready!
WEBINAR PRESENTERS:
Susannah Morris
Ecommerce Marketing Manager, HubSpot
Susannah helps ecommerce companies drive more revenue through inbound marketing. As a marketer, she's no stranger to holiday preparedness!
Morgan Jacobson,
Ecommerce Sales Manager, HubSpot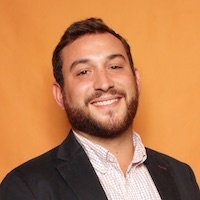 Morgan specializes in helping ecommerce companies drive more revenue through deeper customer insights. He's well-versed in the preparation behind Cyber Monday.