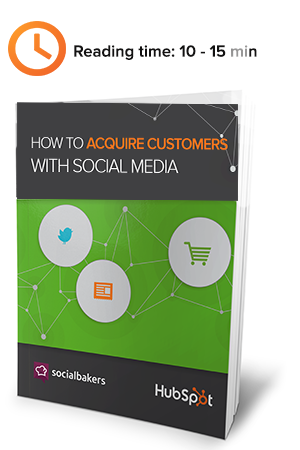 Twitter has 284 million monthly active users, Instagram has 300 million actives, and then there's Facebook, with 1.35 BILLION monthly active users. Fun fact: that means it's just a fraction smaller (population-wise) than China.
But are businesses using these platforms to generate real revenue? There is a ton of content on the internet that teaches social media best practices, but this ebook goes one step further and gives you actionable tips for converting those social fans into paying customers.
In this short ebook we cover these 3 strategies:
How to leverage video on social to magnify engagement
Social & mobile: why and how to optimize your website for mobile
Real-time response - arming your sales team with content and context for closing deals with social

The answer you've been searching for is finally here. Just complete the form on this page to unlock the secret to generating customers with social media!