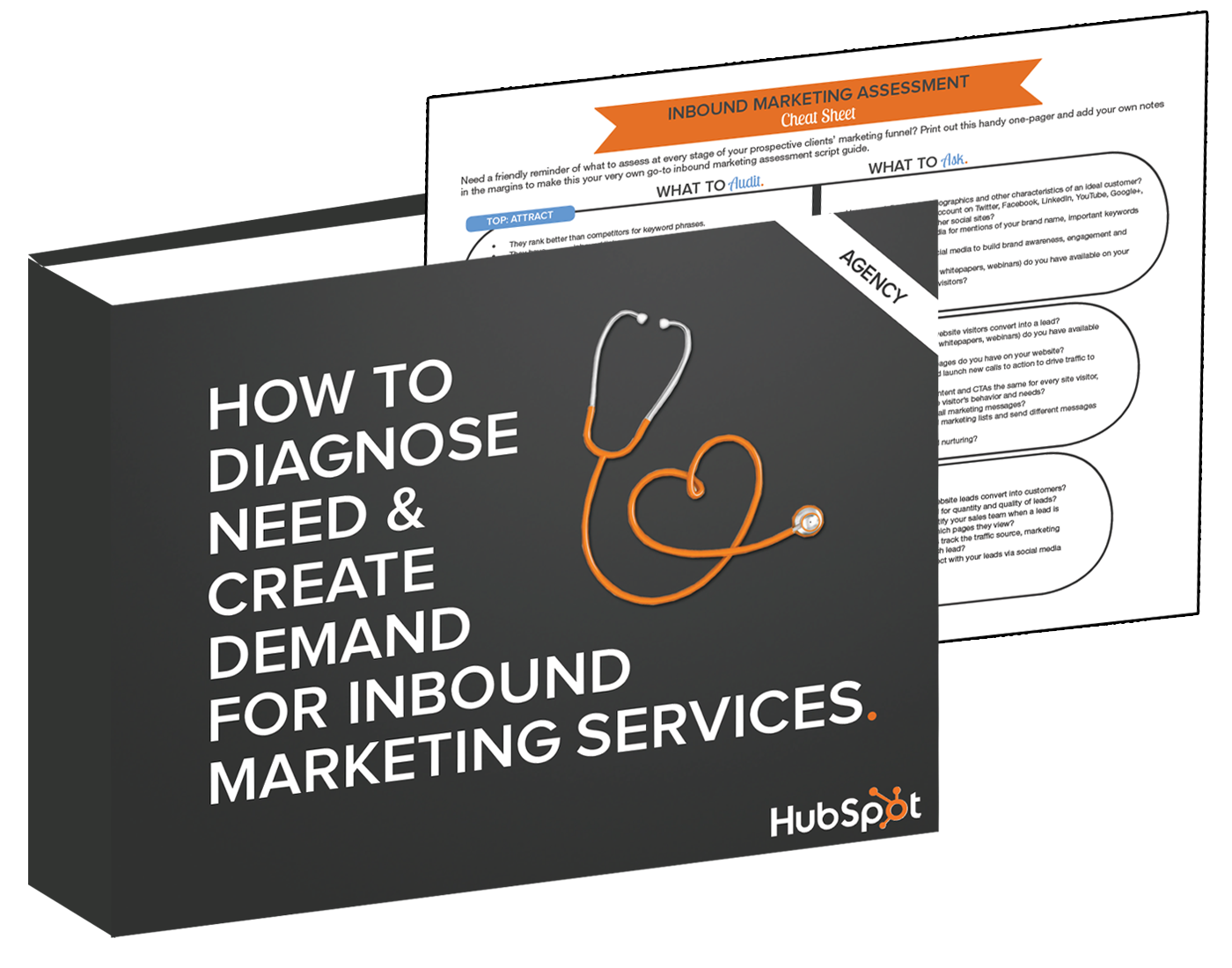 Clients likely often come to you with a single challenge in mind -- they may claim they need to improve their Facebook presence or their search engine rankings, but the truth is that the core problem they're trying to solve lies much deeper than these one-off tactics.
To really understand how your agency can make the biggest impact on a prospective client's bottom line, you have to poke around and probe a bit at the onset to get a sense of what's working and what's not. We call this process an inbound marketing assessment -- a three-fold analysis that involves identifying client goals, auditing the client's existing online marketing efforts, and asking them the right questions.
We've put together this guide and cheat sheet so you can learn how to conduct an inbound marketing assessment in order to:
Determine which of the four core inbound marketing services your prospects need most;
Get your prospective clients to realize they need your expert guidance and inbound marketing services; and

S

et yourself up for an ongoing, retainer-based relationship that results in long-term client and agency success.
Whether your agency is new to inbound marketing or simply trying to improve the client onboarding process, this guide is for you.