Webinar Details
Duration: 30min

Presenter:
Mike Volpe, Chief Marketing Officer, HubSpot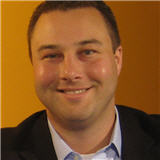 Who should view?
CEOs, CMOs, and high-level business executives of private businesses who want to know how they can get on future Inc 500 Lists.

Technical Requirements: Internet connection and speakers/headphones
Questions?
For questions about the webinar please check our Frequently Asked Questions.