The media landscape has shifted dramatically in the past few years. Perhaps most affected by these changes—how publications turn a profit.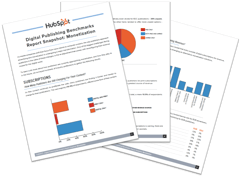 To learn more about how publishers are driving revenue for their companies now, and how they they plan to in the future, we surveyed hundreds of industry professionals.

In this early snapshot, we're revealing our findings around:
How many publishers rely on a paid vs. free subscription model

Which

channels

publishers are currently using to drive revenue

Which revenue streams publishers are placing their bets on for the future

How publishers are charging for their digital products

And more!
Fill out the form to get your copy!