Webinar Details:
Broadcast Date: Feb 25, 2015
Duration: 60 Minutes
Are you a marketing agency looking to hire and compensate sales talent to help your agency grow? Not sure where to start?
Then watch this exclusive webinar on building a collaborative sales compensation model.
Join HubSpot's very own Partner program sales manager David Shepherd and VP of Sales Strategy David McNeil as they and Rick Kranz, founder of HubSpot Gold Partner OverGo Studio, discuss key tactics for developing and deploying a successful sales compensation program.
During this webinar you'll learn:
How to create a collaborative sales compensation program with specific objectives that achieves results
How to identify and address problems and risks while creating a compensation plan
How to develop a sales compensation plan structured to help your agency scale and grow
Fill out the form to the right to watch this on-demand webinar.
Webinar Presenters:
David Shepherd, HubSpot
David is a sales manager for the HubSpot Partner sales team. He started at HubSpot in 2010 and has been hiring top inbound sales talent since 2012.
Rick Kranz, OverGo Studio
Rick Kranz is the founder of OverGo Studio, a Gold tiered HubSpot Partner agency located in North Carolina.
David McNeil, HubSpot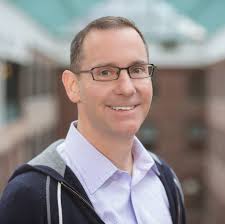 David joined HubSpot in March 2014 to lead Sales Strategy & Operations. Prior to joining HubSpot, he was responsible for leading the AMER Business Development Representative team at Salesforce.com responsible for driving 30%+ pipeline growth across mid-market, commercial, and enterprise segments.