DURATION: 60min

PRESENTERS: Rand Fishkin, CEO of SEOmoz, and Dharmesh Shah, CTO of HubSpot.
Rand Fishkin is the CEO of SEOMoz. He co-authored the Art of SEO from O'Reilly Media, co-founded Inbound.org, and was named on PSBJ's 40 Under 40 List and BusinessWeek's 30 Best Tech Entrepreneurs Under 30.
Follow Rand on Twitter: @randfish.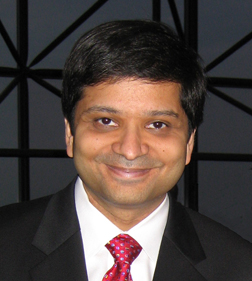 Dharmesh Shah is the Founder and CTO of HubSpot. He is the co-author of book "Inbound Marketing: Get Found Using Google, Social Media and Blogs" published by Wiley in October, 2009. He also authors a blog, On Startups.
Follow Dharmesh on Twitter: @dharmesh.
WHO SHOULD VIEW?
Marketing professionals interested in incorporating SEO into their business decisions. No technical experience necessary.
TECHNICAL REQUIREMENTS: Internet connection and speakers/headphones.
QUESTIONS?
For questions about the webinar please check our Frequently Asked Questions.