Would you drive a car wearing a blind fold? No? Then you understand the importance of analyzing the effectiveness of your online marketing efforts.
This webinar will teach you how to apply the scientific method to your web analytics so you can stop driving blind.
Does your boss expect you to justify your marketing efforts? Or do you, as a small business owner, demand accountability from every investment you make in your website? Serious analytical reporting is the only way to accomplish either of these things.
During this free webinar you will learn:
How to conduct research into what your market wants
The most important metrics to track
How to track the dollars-and-cents ROI of all of your marketing efforts
How to conduct tests to constantly improve your website.
Tweet this Webinar
Share on Facebook
Share on LinkedIn
Webinar Details
Duration:
60 minutes, including Q&A
Speaker:
Dan Zarrella, Social Media Marketing Scientist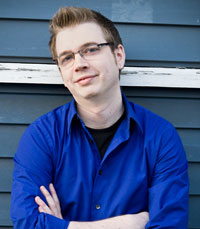 Dan Zarrella, author of The Social Media Marketing Book , is an award-winning social, search, and viral marketing scientist. Dan studies social media behavior from a data-backed position enabling him to teach marketers scientifically grounded best practices.
Who should view:
Marketing professionals looking to optimize their presentations for social sharing. No technical experience required.
Technical Requirements:
Internet connection and computer speakers for audio.
For questions about the webinar, please check our Frequently Asked Questions.