Ever wonder what the best time is to publish blog posts, update your Facebook status and post tweets? Wonder no more!
Dan Zarrella, HubSpot's Social Media Scientist, has been conducting research for over 2 years on the best days and times to Tweet, blog, email, update Facebook and more.
In this webinar, you will learn:
When should you be sending your emails
When is the best time to publish blog posts
How frequently should you update your Facebook status
When is the best time to post new tweets
Tweet this Webinar
Share on Facebook
Share on LinkedIn
Webinar Details
Duration: 60min
Presenter: Dan Zarrella, Social Media Marketing Scientist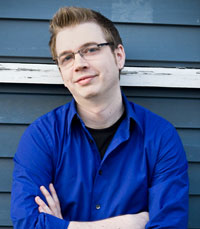 Dan Zarrella, author of The Social Media Marketing Book, is an award-winning social, search, and viral marketing scientist. Dan studies social media behavior from a data-backed position enabling him to teach marketers scientifically grounded best practices.
Who Should View: Anyone interested in learning the best times are to publish blog posts, send emails, or post updates on Twitter.
Technical Requirements: Headphones/speakers and Internet connection