*UPDATE: Voting has ended. HubSpot's 2013 Small Nonprofit of the Year is Show Hope. Congratulations!
HubSpot would like to announce our first annual Small Nonprofit of the Year Award! We invite our friends and customers to vote for their favorite nonprofit between now and December 22nd. The nonprofit with the most votes will receive a free one year subscription to HubSpot's new offering for Small Nonprofits -- Nonprofit Advantage
We'd like to thank the hundreds of thousands of nonprofits out there who are doing important work in our communities. Below are the nominees for this year's Small Nonprofit of the Year Award, voted on by HubSpot employees:
The Achievement Network
The Achievement Network (ANet) is a nonprofit that helps schools strengthen their practice and culture of using standards and data to accelerate student learning in underserved communities.
AIESEC
AIESEC is a global, non-political, independent, not-for-profit organization run by students and recent graduates of institutions of higher education. Our members are interested in world issues, leadership and management.
College Possible
College Possible is making college admission and success possible for low-income students through an intensive curriculum of coaching and support.
Counseling for Kids
Counseling4kids is a nonprofit organization that provides effective mental health services to abused and neglected children and youth in foster care.
Environmental Health Coalition
Environmental Health Coalition is dedicated to achieving environmental and social justice. We believe that justice is accomplished by empowered communities acting together to make social change.
Health Resources in Action
Helping people live healthier lives and create healthy communities through prevention, health promotion, policy and research.
ICIC
ICIC strengthens inner city economies by providing businesses, governments and investors with the most comprehensive and actionable information in the field about urban market opportunities.
InSTEDD
Designing and using open source technology tools to help partners enhance collaboration and improve information flow to better deliver critical services to vulnerable populations.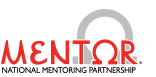 MENTOR
MENTOR's mission is to fuel the quality and quantity of mentoring relationships for America's young people and to close the mentoring gap.
National Foundation for Cancer Research
National Foundation for Cancer Research supports genetic level research and public education relating to prevention, early diagnosis, and current treatments.
NEEP
NEEP is a regional non-profit, that increases and coordinates energy efficiency and market transformation efforts in the US Northeast.
The New Teacher Project
TNTP is a national nonprofit committed to ending the injustice of educational inequality.
Shift Your Shopping
Shift Your Shopping engages over 160 local business organizations across the US and Canada encouraging residents to take job creation and economic concerns into their own hands by strengthening their own local economies.
Show Hope
Show Hope is a movement to care for orphans. You can help restore the hope of a family to orphans in distress and help them know the love of a forever family