The Summer School Curriculum your Agency Needs to Build more Robust Service Offerings and

Drive Leads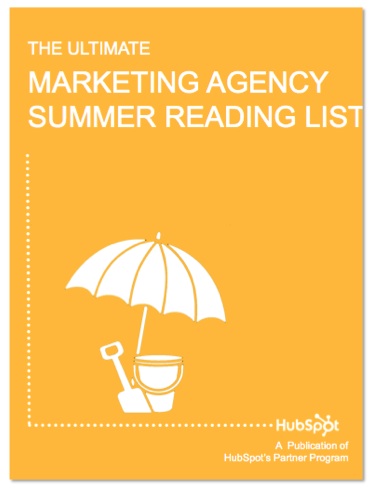 It's summertime. Time to sit by the pool and relax with a good book. You could finish the Hunger Games triology or secretly read 50 Shades of Grey on your Kindle, but what is that going to do for your marketing agency's lead generation and skill set?

Don't worry - HubSpot has you covered. We have put together the Ultimate Marketing Agency Summer Reading list. It's got everything - all of HubSpot's best inbound marketing resources, organized by key service offering.
When you've finished going through the resources listed here you will have mastered:
How to use SEO, social media and content creation to drive qualifed traffic to your and your clients websites.
How to use lead nurturing and email marketing to drive leads and customers from website traffic.
How to leverage inbound marketing to deliver and build more robust service offerings for your agency.
Download the Ultimate Summer Reading List to make the most of your time poolside!